Our child care programs offer our families affordable, quality care in a safe, nurturing environment for children to learn, grow, and thrive throughout the North Penn, Souderton and Perkiomen Valley school districts.
We strive to provide positive learning experiences and opportunities, and wholesome recreational activities for all children through our child care and preschool programs for kids up to age 5. We look forward to welcoming you and your children to one of our centers soon!
Each of our outstanding programs has a webpage providing full information and registration forms. Browse to find the programs for your child below: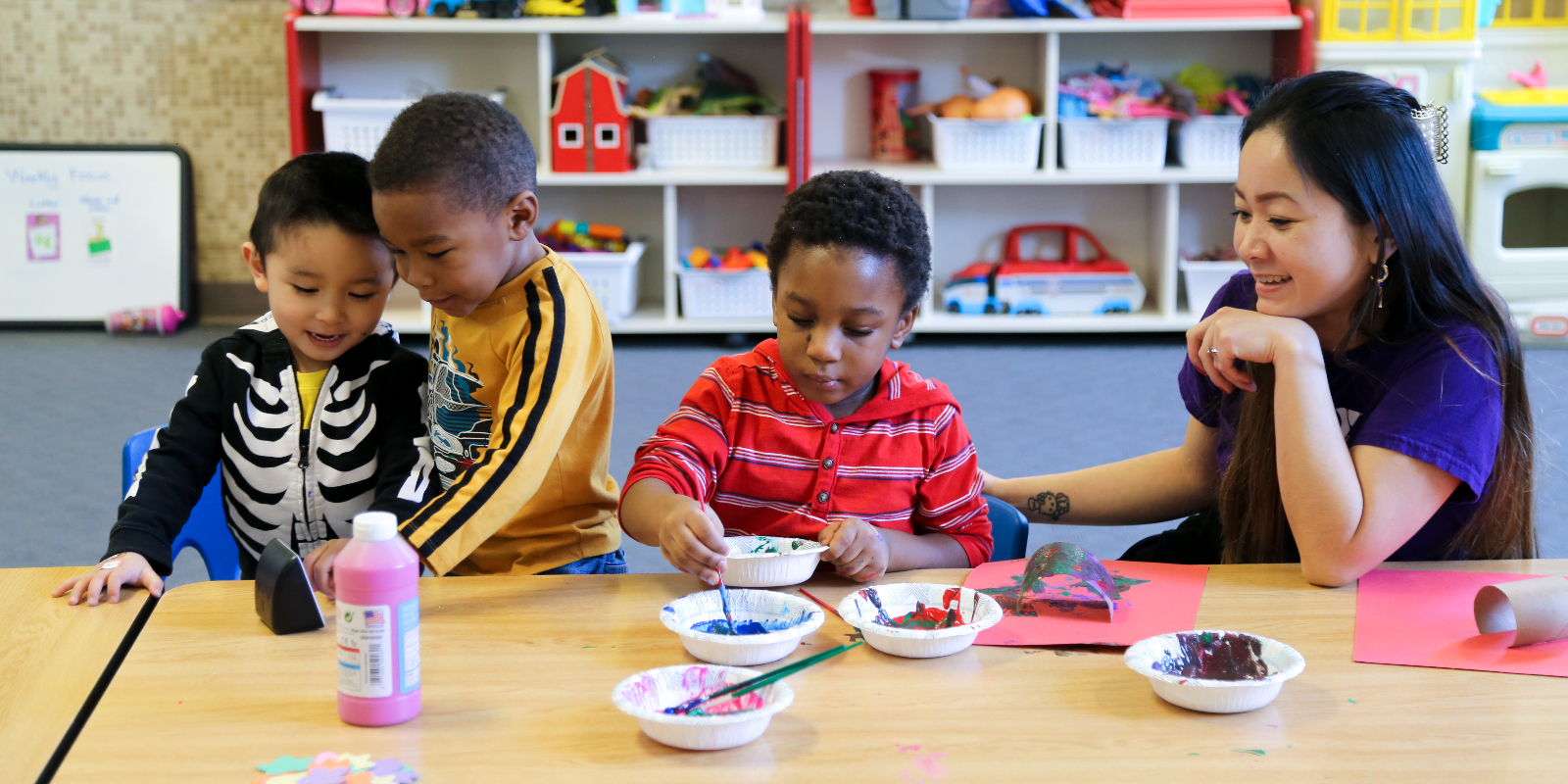 Lansdale Child Care
Age 2 to 5 years | Providing full and part-time care and opportunities to develop socially, emotionally and physically in our state-licensed facility.
Location: 608 E. Main Street, Lansdale
Lansdale Preschool
Age 2-1/2 to 4 | Providing outstanding programs aimed at preparing children to arrive at their first day of kindergarten, ready to learn
Location: 608 E. Main Street, Lansdale
Harleysville Child Care
Age 3 to 5 | Full and part-time care with flexible schedules and an outstanding curriculum.
Location: 311 Alumni Ave, Harleysville
Harleysville Preschool & Pre-Kindergarten
Age 2 to pre-K | Traditional preschool and pre-K programs aimed at preparing children with essential skills needed for kindergarten
Location: 311 Alumni Ave, Harleysville
Indian Valley Child Care
Age 6 weeks to 5 years | Learn, thrive and grow at our state-licensed child care located in our Indian Valley branch in Harleysville.
Location: 890 Maple Ave, Harleysville
We are proud to be an Equal Opportunity Child Care Provider.
Child Care and Preschool Information Request Form
Use the form below to reach staff, get more information or schedule a tour.